O Lord, who shall sojourn in your tent?
Who shall dwell on
your holy hill?
He who walks blamelessly and does what is right
and speaks truth in his heart;
who does not slander with his tongue
and does no evil to his neighbor,
nor takes up a reproach against his friend;
in whose eyes a vile person is despised,
but who honors those who fear the Lord;
who swears to his own hurt and does not change;
who does not put out his money at interest
and does not take a bribe against the innocent.
He who does these things shall never be moved.
Psalm 15
I used to believe the answers to these questions were simple. In fact, I did not give them much thought. I naturally assumed this whole psalm was all about me. Who else would it be about? I had come to Christ and I knew the Lord. He was changing me from the inside out. To the question, "Who shall sojourn in your tent", I replied, "Me, I will!" I just knew I had what it took. I was getting better, and surely I was just the kind of Christian God would want. I was going to church and reading my Bible. I even worked at a church! How much better could I get than that - daily sacrificing for the Lord! That is how I measured my "goodness". I was actually a few steps ahead of those who did not spend their every waking hour in ministry! Surely I was "in".
Fast forward several years. A broken and restored marriage, financial devastation, and parenting regrets all helped to open my eyes - and my heart. Crushed and beaten by life's reality and hardness, I needed what I could not muster up. Goodness. I needed what I thought was so easy before - righteousness. I was desperate for what I could not give myself - grace. All my failure, all my weakness, and all my arrogance was all I had to offer. Not only could I not stand, I was too ashamed to even try and climb that holy hill. There was not one good thing I had to offer, nothing that could prove myself worthy. That's when God spoke, reminding me of the glorious good news of his Son. God loved me and sent his son for me. He came to die for me that he might save me. He has given to me his perfect record. It is the glorious exchange - my sin and shame for his righteousness.
And so, the question remains; Who shall dwell on your holy hill?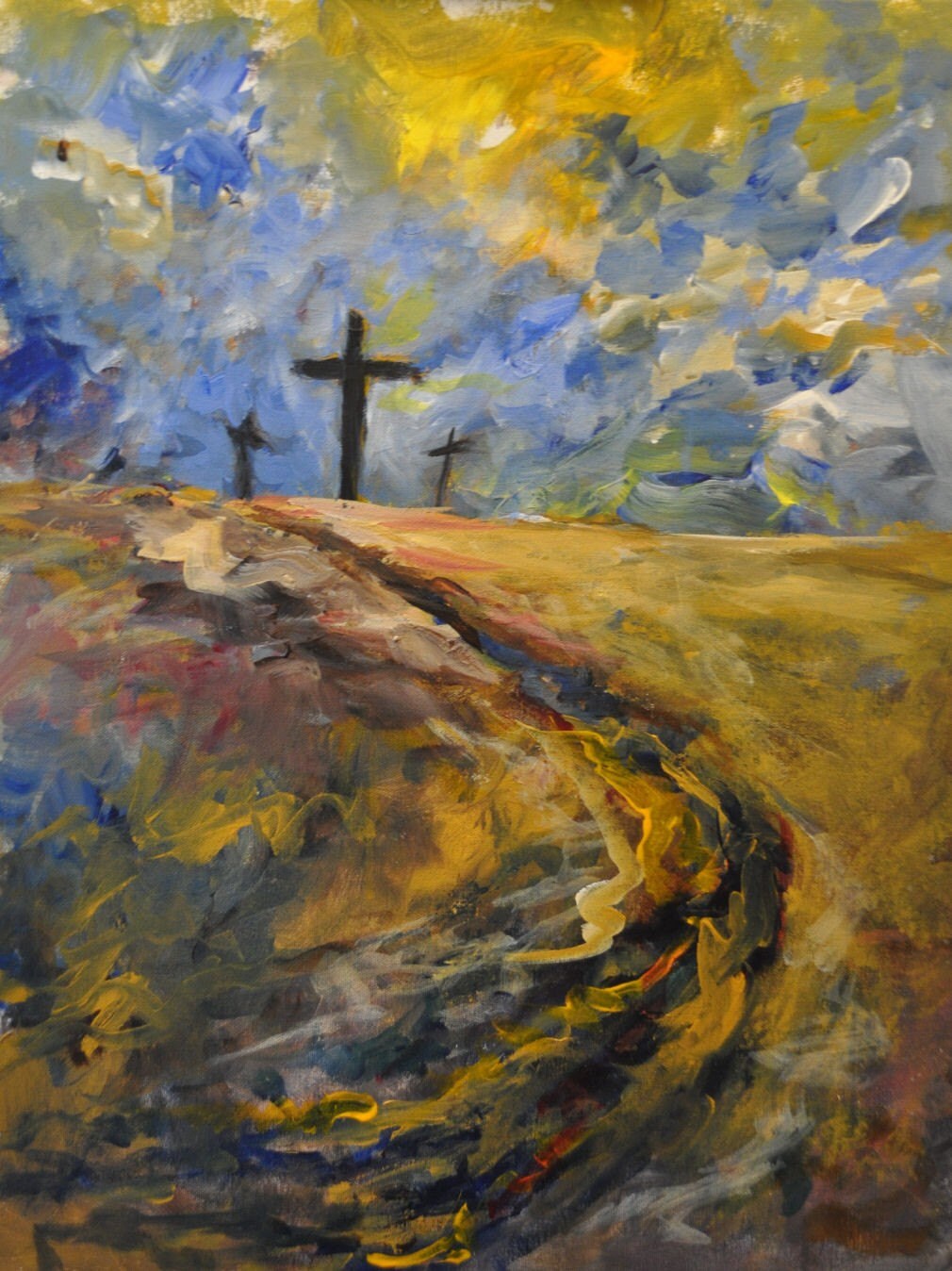 It was Christ who dwelt on God's holy hill, climbing his way toward his own crucifixion. It is Christ who walked in perfection - blameless among men. It is Christ who is Truth. He alone committed no sin, neither was deceit found in his mouth. Only Jesus does no evil. There is no reproach with him, in fact he approaches sinners - the vile and despised. Jesus, very God, swore to his own hurt. His unchangeable just wrath was satisfied by his own sacrifice.
He who has done all these things cannot be moved.
It's all about Jesus. It always was.